Top 10 Cleaning Tricks
Before you throw out that old kitchen apron, stash your essential spring-cleaning supplies in the pockets and use it as you go from room to room. It will leave your hands free to scrub and polish and you won't have to lug a heavy cleaning bucket around the house.
To create storage compartments, turn up the bottom 12 to 18 inches of a long apron. Determine pocket widths by using the size of your cleaning supplies as guides. Stitch vertically using a sewing machine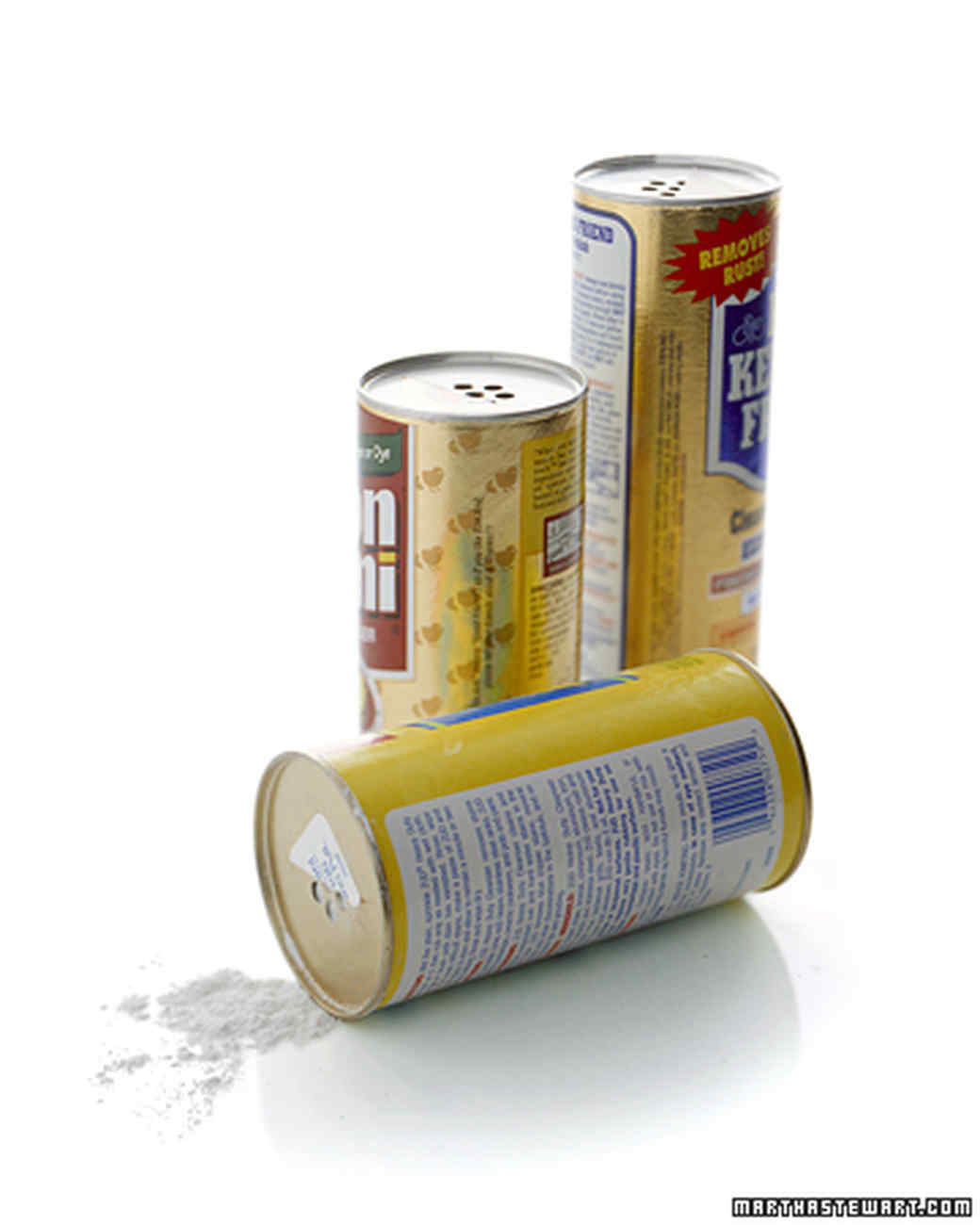 Next time you peel the seal from a canister of cleaning powder, take it off only halfway. Keeping some of the holes covered gives you better control of the flow, so it won't come pouring out.